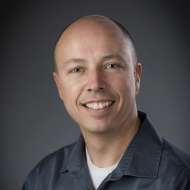 This user account status is Approved
This user has not added any information to their profile yet.
Since 2003, Mark Alger has been helping businesses in Central and Southern Utah with their employment and drug screening needs. Additionally, having grown up in a small town and a family owned business, Mark has seen first-hand many of the unique challenges of doing business in rural Utah. With that knowledge and experience, Mark started Ensign Staffing in 2016 to help address the employment needs of local businesses.
Mark is passionate about helping businesses succeed and in making a difference in the communities we live and work. Mark currently serves on the boards of the Richfield Area Chamber of Commerce, Sevier County Drug Court, Sevier County Economic Development and Snow College Economic Development & Workforce Preparation.
Mark loves spending time with his beautiful wife and his three wonderful kids in the mountains hunting, fishing and camping. Mark is also grateful for the relationships he has with his customers and employees and works hard to be a true partner in their success.